Students
Bc. Xueying Guan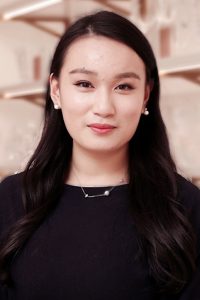 Xueying (Suzi) completed a Bachelor's degree in Economics at the University of Economics in Prague. She has been studying a master's program (Economic Policy), together with a minor in Chinese studies. During her bachelor studies, she was part of the organizing team for China Investment Forum. She regularly does translation and interpretation work, using mainly Czech and Chinese. She has been working for Preciosa Company as well, where she targets business with clients from Asia and helps with marketing strategy focusing on Chinese clients. Suzi is interested in China's global influence and the relationship between the Czech Republic and China.
Ing. Gabriel Hasík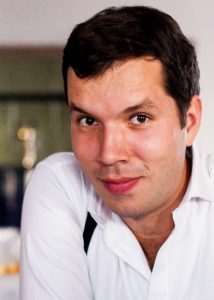 Gabriel is a graduate of the University of Economics, in the field of International Economic Relations, with a minor specialization Chinese Studies. Now in the same field, he continues his postgraduate studies. In his research, he deals with China, especially with its middle class, about which he also wrote his diploma thesis. He focuses on the economic and political behavior, potential and future of the Chinese middle class in the light of ongoing economic and political changes. He visited China several times through a family business and has had the opportunity to participate in search for contractors, negotiate contracts or follow up with the manufacturers. Besides CAS, he is also the founder and leading member of the Czech China Club student club, which organizes Chinese-themed workshops or talks.
Ing. Aneta Hlavsová, BA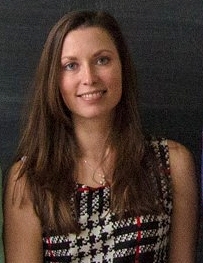 Aneta is a third year Ph.D. student at the Jan Masaryk Center for International Studies at the University of Economics, Prague (VŠE), and her long-term research interests include the complexities of the American foreign policy as well as the Middle Eastern countries. She finished her bachelor studies at the Empire State College and then continued onto an international master´s of International Diplomatic Studies at VŠE. Along with her studies she also participates as a teacher in the department´s courses, namely the Great Powers in International Relations and Ethnic Conflicts) and focuses her thesis on Barack Obama´s foreign policy. She published several articles under the internal grant (headed by Dr. Havlová) which researched the democratization of Middle Eastern countries.
Ing. Jan Krejčí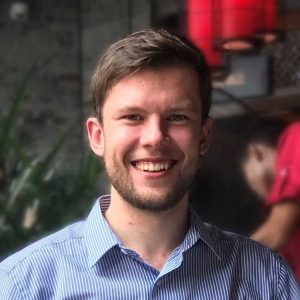 Jan graduated with a Bachelor's degree in Diplomacy and Master's degree in European Integration at the Faculty of International Relations. He also graduated from a Chinese studies minor specialization and holds a certificate of the same name. He spent a total of a year and a half in China, where he obtained the highest certificate from the Chinese language HSK 6. He uses Chinese knowledge in his personal and working life and plans to apply it in his dissertation on Chinese investments in Europe. He is interested in topics such as robotics, Industry 4.0, Big data, mobile technologies and their economic and political impacts.
Bc. Pavlína Mladá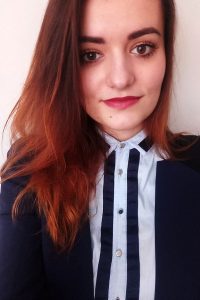 Pavlína is a student of International Relations at the University of Economics, Prague, as well as a student of Indology (Hindi language specialization) at the Faculty of Arts, Charles University. Thanks to her university studies, her concern for developing countries even intensified and motivated her journey towards studying Asian languages. She is interested in the position of the Hindi language across the Indian subcontinent. Due to her passion for the sustainable development and thanks to the international student organization Oikos and FIR VSE, she participated in the conference in IIM, Kolkata along with a developing project on the island of Mousuni. Apart from Asia, she also takes interest in the region of Latin America, especially Mexico, where she spent her student exchange programme (ITESM) and summer school programme in CDMX.
Ing. Dominik Proch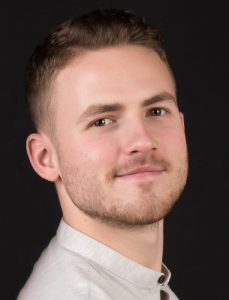 Dominik graduated in International Trade at the Faculty of International Relations, University of Economics, Prague, with Chinese Studies as the minor field of study. His interest in the Asian region is reflected in studies, work as well as leisure activities. He is a holder of the Certificate of Asian Studies for dedicated students granted by the Faculty of International Relations, University of Economics, Prague together with the SKODA AUTO company. Currently, he works in the Euro-Asian environment and also strives to develop his knowledge as a Ph.D. student. For a long time, he has been particularly interested in the position of China and India in the world economy, their economic development and contemporary changes in international economic relations.
Pamir Sahill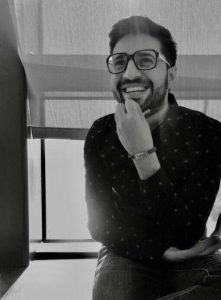 Pamir is a doctoral candidate at Jan Masaryk Centre for International Studies at the Faculty of International Relations of the University of Economics, Prague. His dissertation focuses on post-2001 Afghanistan's state-building discourses. Pamir earned his Master's in International Relations and Diplomacy from Anglo-American University, Prague in 2013 and holds a BA in Political Science and Sociology from University of the Punjab, Lahore. His current research interests revolve around theoretically and empirically exploring the notions and discourses of international security, terrorism, political Islam its militant face, post-conflict state-building, developmentalism, state, mobility and migration, sovereignty and identities-borders-orders (IBO). Geographically, Pamir has worked on the politics and security of Afghanistan, India, Pakistan, Syria and other Middle Eastern countries. Apart from academic research, Pamir has worked as a journalist covering southwest Asian and Middle Eastern politics and security since 2006. He speaks English, Pashto, Dari, Hindi/Urdu, Hindko and Punjabi.
Bc. Eliška Šibrová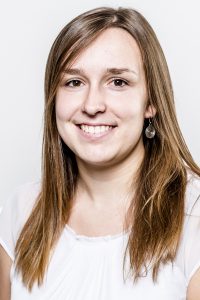 Eliška is currently studying for a Master's in International Trade at FIR, while she earned her bachelor's degree at the Faculty of Economics in Pilsen. She has already spent several months abroad as part of her studies and she has cooperated on a prestigious Czech-American project. She is mainly interested in Japan, China and other East Asian countries. Besides other things, she pays special attention to the issue of Tibet and the Autonomous Region of Uygur. Eliška has been playing for DHC Pilsen in the highest handball league as well. She worked for the BOHEMIA SEKT company as a marketing intern for almost two years.
Ing. Kristýna Tamchynová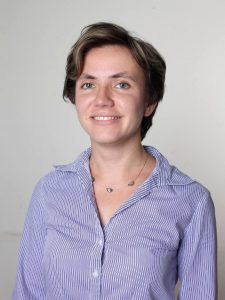 Kristýna is a doctoral degree student of Jan Masaryk Centre of International Studies at VŠE and Research Manager at the Institute of International Relations Prague. Her main research focus are the topics related to migration from the MENA countries and also topics related to Turkey. That's why she spent a semester at Sabanci University in Istanbul during her master studies and why she returns to Turkey on regular basis. She is a member of Dr. Havlová's IGA team in a project focusing on MENA as well. She is author or co-author of several articles dealing with migration and/or Turkey.
Former Members:
Ing. Jan Bejkovský, Ph.D.
Jan studied International Business at the University of Economics as well as Sinology at Charles University in Prague. He has been focused on China and Chinese economy since his youth. He spent several years on study and work projects in China which means that he speaks Chinese. Apart from the Chinese experience, he worked at the Chinese desk of the advisory firm Deloitte and as a Commercial Director for Asia in significant Czech engineering company. At the University of Economics, Faculty of International Relations, he lectured Chinese History and he actively participatesd in many Czech-Chinese educational, research and trade projects. His dissertation was focused on the Chinese economic system.
Eliška Bursová
Eliška is a bachelor student of International Studies – Diplomacy at the University of Economics in Prague. Among other things, she has been intensively studying foreign languages ​​and concerning Far East region, she is interested in Japanese and Chinese language. She is interested in Southeast and East Asia region, especially in relations between the PRC and the Republic of China (Taiwan). She also participated on a volunteer project on the island of Kyushu. In her spare time, she is a part of the student organization AIESEC, where she is responsible for sending students to foreign projects, mostly to the developing countries.
Bc. Matyáš Havel
Matyas studied Diplomacy – International Studies program at the Faculty of International Relations of the University of Economics, Prague. Also, he is a student of Sinology at the Faculty of Arts, Charles University. He focuses primarily on the region of East and Southeast Asia, local culture, history, and how these determinants influence current politics and international relations. In addition, he is interested in economic issues of this region, particularly in relation to the environmental situation. Besides the Center for Asian Studies, he used to be a member of the student organization Junior Diplomat Initiative, where he was engaged in organizing various lectures and workshops on diplomacy and international relations. Also, he was involved in the Czech Council on Foreign Relations and Burma Center Prague.
Bc. Andrea Mudrová
Andrea is a student of International Relations at the University of Economics in Prague, as well as student of Indology (Hindi language specialization) at the Faculty of Arts at the Charles University. Her main subject of interest is India and its perception in the Czech Republic. She is also focused on countries of Southeast Asia and Middle East region. Main topic of her research are stereotypes in the Czech discourse about Asia. For a few years she had been an active member of the Pilsner Diplomatic Simulation in the field of Marketing and PR and currently she has been attending events and discussions with aim to gain deeper Czech – Asian views. In a free time she is keen on studying oriental languages.
Bc. My Hanh Nguyen
Has studied International Business at the Faculty of International Relations. Now she studies Master programme in the same major, with her minor being Development Studies. From the development region of Asia, she is interested the most in India; from other regions in Latin America and Sub-Saharan Africa. She focuses particularly on topics related to development economics, i.g. income and asset inequalities, or extreme poverty.