14. 2. 2020: Discussion on China with Professor Kerry Brown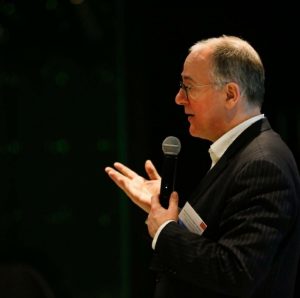 Center for Asian Studies would like to invite you to the discussion on current China with professor Kerry Brown (King's College, London).
The event will take place on February 14 (2020), at the Faculty of International Relations University of Economics, Prague. The discussion will be chaired by Dr. Jeremy Alen Garlick (Jan Masaryk Centre for International Studies).
Kerry Brown is Professor of Chinese Studies and Director of the Lau China Institute at King's College, London. He is an Associate of the Asia Pacific Programme at Chatham House, London, an adjunct of the Australia New Zealand School of Government in Melbourne, and the co-editor of the Journal of Current Chinese Affairs, run from the German Institute for Global Affairs in Hamburg.  He is a committee member of the British Association of Chinese Studies, and sits on the editorial boards of the Journal of Contemporary Chinese Studies in Denver, US, and Asian Affairs, the Journal of the Royal Asiatic Society in London. He is a Fellow of the Royal Society of Arts, and also sits as a trustee of China Dialogue, and the Kent Archaelogical Society. He sits on the Editorial Board of the China Quarterly of International Strategic Studies, Shanghai, and sits on the board of advisors to the Young China Watchers. He is also one of the British Council `Leading Lights' for Generation UK, promoting the study of China and Chinese in Britain.