24. 2. 2020: Discussion on Iran "The Islamic Republic at 41: Amid Acute Internal and External Crises"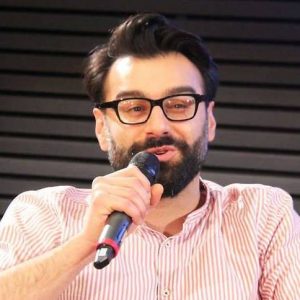 Center for Asian Studies and Jan Masaryk Centre for International Studies (JMCIS or SMSJM) would like to invite you to the discussion on Iran "The Islamic Republic at 41: Amid Acute Internal and External Crises".
The event will take place on February 24 (2020), 18:00-19:30, at the Faculty of International Relations University of Economics, Prague – room No. 244 NB (New Building). The lecture will be given by​ Dr. ALI FATHOLLAH-NEJAD and chaired by Dr. Jan Martin Rolenc (JMCIS).
Registration for this event is now closed.
Dr. Ali Fathollah-Nejad (PhD SOAS) is an Iranian–German political scientist based in Doha and Berlin. Since October 2017, he has been a Visiting Fellow at the Brookings Doha Center, the Middle East centre of the Brookings Institution. In the fall 2018 term, he was an Assistant Professor in the PhD program of Qatar University's Gulf Studies Center. Previously, he was a post-doctoral Associate at the Harvard Kennedy School Belfer Center's Iran Project, an Associate Fellow with the Middle East and North Africa Program of the German Council on Foreign Relations (DGAP) – acting as the latter's in-house Iran expert. Currently, he is also an honorary affiliated researcher with Freie Universität (FU) Berlin's Center for Middle Eastern and North African Politics and the Centre d'Études de la Coopération Internationale et du Développement (CECID) at Université libre de Bruxelles (ULB). Educated at universities in France (Sciences-Po Lille), Germany (Münster) and the Netherlands (Twente), he earned his PhD in International Relations from the Department of Development Studies of SOAS (School of Oriental and African Studies), University of London, with a dissertation on Iran's international relations in the 2000s in a changing world order.